Trust me, none of our bronze sculpture, statues or mascots have any bones inside unless one of the workers left some chicken bones : )...just kidding
www.bigbronze.com www.allclassics.com Can we make your next bronze mascot statue ?
Best quality, fast service, free designs and we never add the artist ego factor in our pricing http://bronze-mascot.com/ check us out
http://gizmodo.com/x-ray-reveals-real-human-teeth-in-300-year-old-jesus-st-1620136329?utm_campaign=socialflow_gizmodo_facebook&utm_source=gizmodo_facebook&utm_medium=socialflow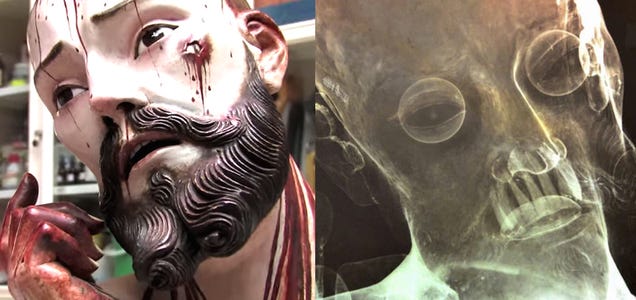 Expand
1
During an otherwise routine restoration, researchers at Mexico's National Institute of Anthropology and History (NIAH) made an unprecedented discovery. As it turns out, the 18th century statue of Christ they'd been X-raying was fitted with actual, 100% human pearly whites—totally intact all the way to the roots.
Historians
will often X-ray old works of art
to uncover as much information about the piece as they can, and in this case, it certainly paid off. The statue—dubbed the Lord of Patience—was found to have eight teeth in total, which the anthropologists only noticed
thanks to the fact that
"the roots can be seen perfectly in the X-rays, and from its size we know they were from an adult." Normally, statues will have teeth carved from wood or bone, so full, intact roots were cause for question.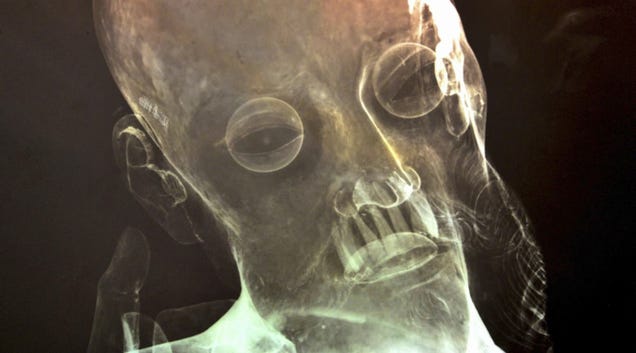 Expand
The most likely explanation for bizarre find is that the teeth were donated as a sort of alms to the church. For instance, it wasn't at all uncommon for parishioners of the time to sacrifice their own hair for the sake of more lifelike saints.
As Fanny Unikel, who led the restoration, told Reuters
:
It's a figure that tends to be very natural, so it is not strange that someone had used these kind of teeth, if having access to them, but they are not a relic.
In other words, the teeth most likely did not come from the mouth of any renowned religious figure. Instead, some devout local probably just decided to put all those extra teeth in his mouth to good use. And to his or her credit, those are some damn fine looking teeth.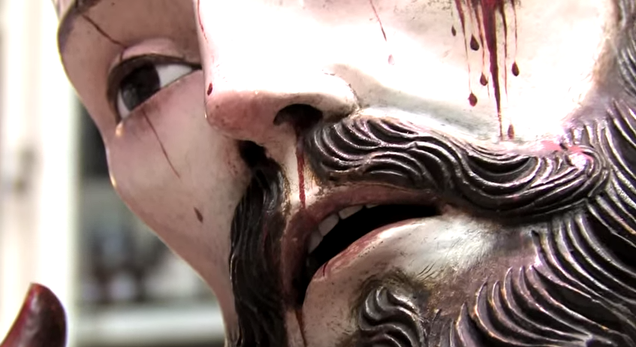 Expand